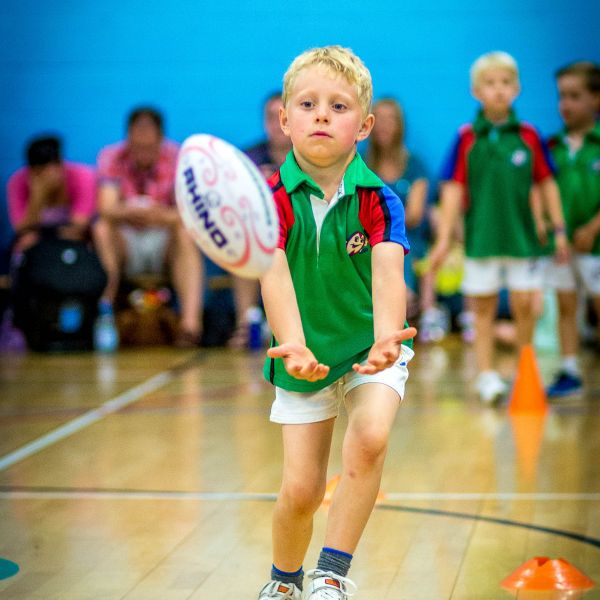 BEETLES
>4 to 5 Years (55 MINUTES)
RUN, CLAP, CATCH and SCORE!
Progressing into BEETLES your child will now be developing "buckets" of confidence and self-esteem and you can take a well-earned rest on the side-lines.
Basic motor skills developed through the programme are now enhanced with more challenging Skills, Drills and Games sequences. These become more autonomous to further develop your child's co-ordination, body awareness and controlled movements.
At this stage the focus is on applying what they have learnt to perform activities through planning and evaluation of their actions to understand and improve their game. The basics of Tag Rugby and laws of the games are now gently introduced with the emphasis of FUN still very much at the heart of the session.
If your child has progressed through the RUGGERBUGS programme you will now start to see all physical and social elements of the programme coming together with positive results.
The rugby based skills (catching, passing, scoring a try, Kicking a rugby ball, space and evasion) and techniques are now more challenging and your child will be displaying positive Teamwork and Sportmanship skills through small team games and activities.
Within the RUGGERBUGS environment this provides FUN opportunities for your child to be creative and make choices when faced with different challenges as an individual or part of a small group / team.
As well as the physical skills your child is now honing their listening and communication skills by taking direction and independent social interaction to further enhance their confidence, self –esteem and decision making, providing great preparation for school and mini rugby ahead.